FAST Playfield Interchange Board¶
Part Number: FP-PWR-0030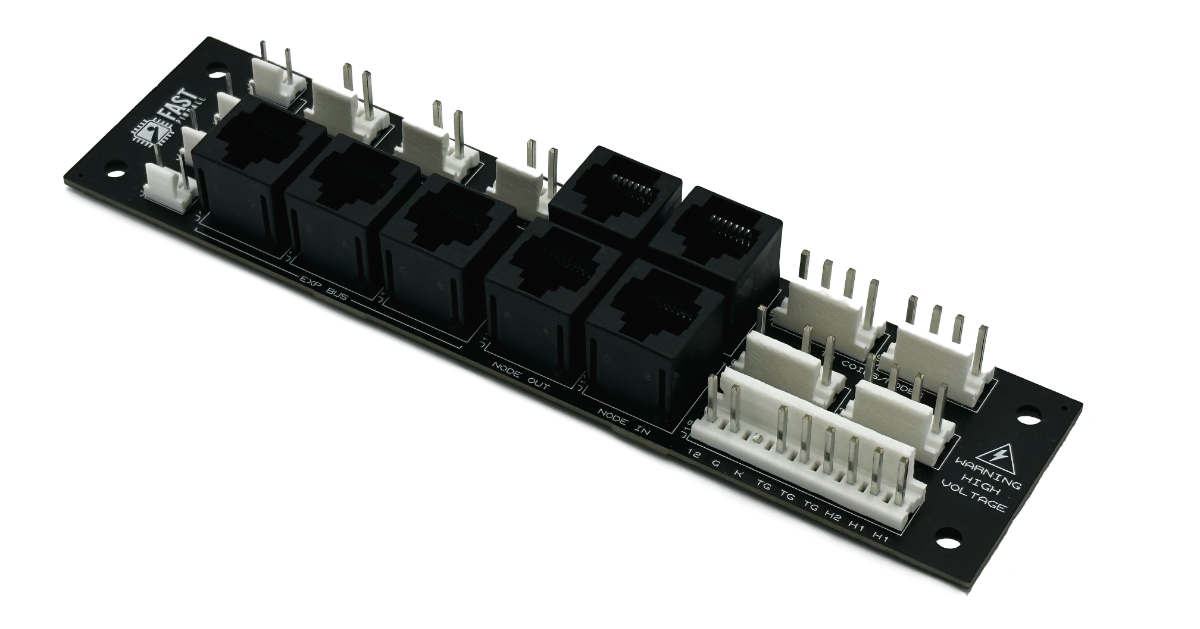 The FAST Playfield Interchange Board mounts to the rear of your playfield and provides a distribution point for playfield power and data connections, as well as a convenient location to quickly disconnect your playfield to completely remove it from your machine.
Input connections from backbox¶
Main power trunk. (This header matches J12 on the Smart Power Filter Board)
I/O Loop (2 cables, in and out, from the Neuron)
Expansion Bus (from the Neuron)
Output connections for playfield devices¶
(4) 48V outputs for drivers. 3 are the "H1" fused 48V line and 1 is the "H2" fused line
(3) 12V high current outputs, for expansion boards, shaker motors, etc.
(4) 12V low-current fused outputs, typically for opto emitter boards, etc.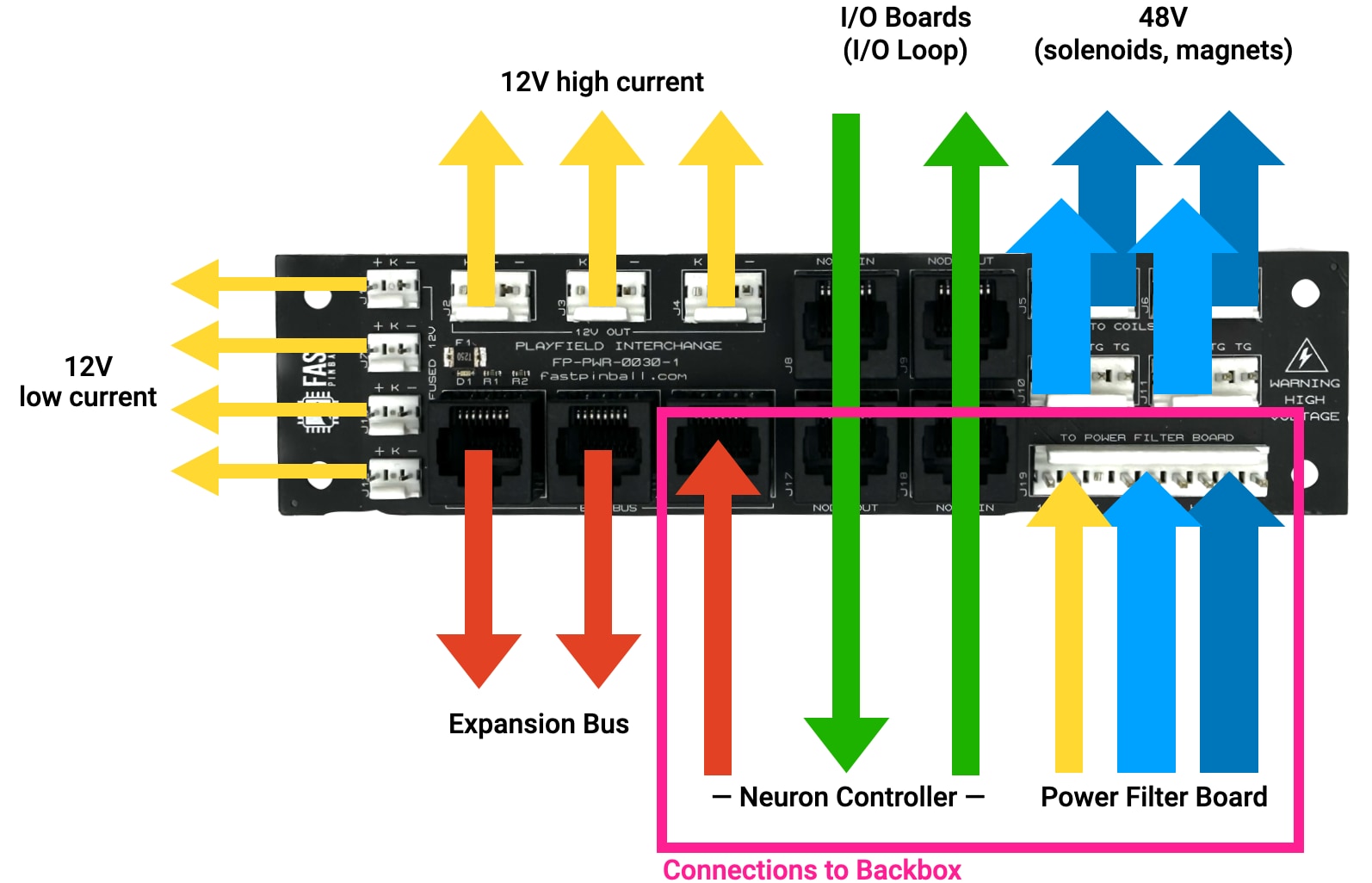 Benefits¶
Quickly disconnect and remove the playfield from the machine. Just unplug 4 cables.
Build your playfield not in your cabinet.
No need for separate power distribution blocks.
Helps ensure proper wiring and best practices are followed.
Easily swap playfields between cabinets.

Connectors Housings Needed¶
| Qty | Pins | Size | Description |
| --- | --- | --- | --- |
| 1 | 9-pin | 0.156" | 48V/12V power in |
| 4 | 4-pin | 0.156" | 48V/12V power out |
| 3 | 3-pin | 0.156" | 12V high current out |
| 4 | 3-pin | 0.100" | 12V low current out |
Specifications¶
12V low current outputs (0.100") support 2.5A combined total. 22 gauge wire is the minimal recommendation.
2.5A self-resetting fuse (soldered to the board) protects the 12V low current outputs. Fuse is Bourns MF-MSMF250/16X or equivalent. (Data sheet)
0.156" headers support 7A per pin. 18 gauge wire or larger is recommended.
Mechanical Diagram¶
Dimensions are in mm

Wiring Guides¶
N or > jump the next page, P or < for previous, search with S or ?