FAST Pinball 4-Channel 12-volt Constant Current Opto Emitter Driver¶
Part Number: FP-AUX-040-1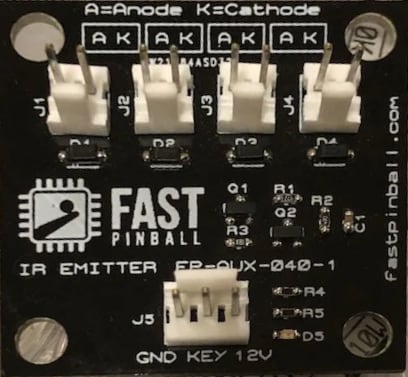 The FAST 4-Channel Opto emitter takes 12V and breaks it out into the appropriate voltage and current to directly connect opto IR emitters (IR LEDs) in your pinball machine.
Mechanical Diagram¶
Dimensions are in mm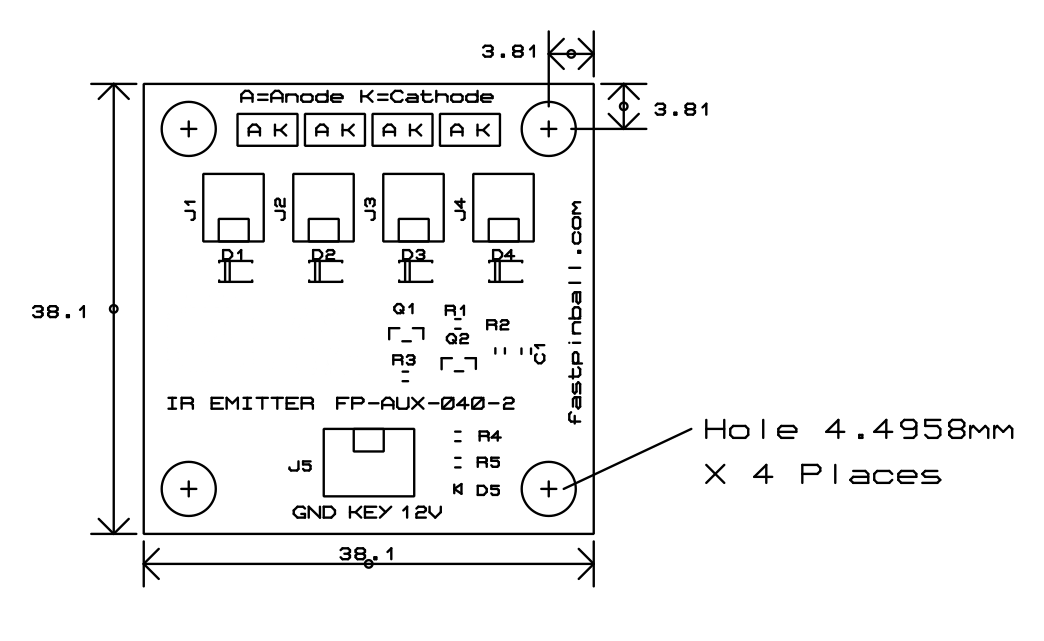 Learn How to Use It¶
See our learning guide for wiring for details on how to use it and hook it up.
Documentation Feedback? Requests? Confused?

Hi! I'm Brian, and I'm responsible for the documentation at FAST Pinball. If you have any feedback, requests, corrections, ideas, or any other thoughts about this documentation, please let me know! You can email me at brian@fastpinball.com. Thanks!
N or > jump the next page, P or < for previous, search with S or ?