FAST Pinball 4-Channel 12-volt Constant Current Opto Emitter Driver¶
Part Number: FP-AUX-040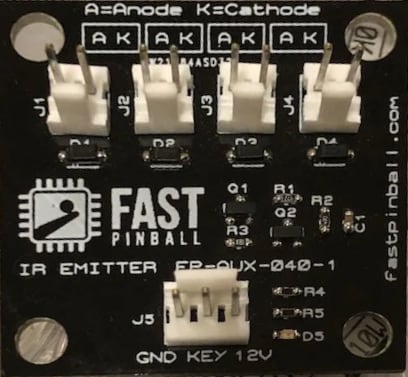 The FAST 4-Channel Opto emitter takes 12V and breaks it out into the appropriate voltage and current to directly connect opto IR emitters (IR LEDs) in your pinball machine.
Mechanical Diagram¶
Dimensions are in mm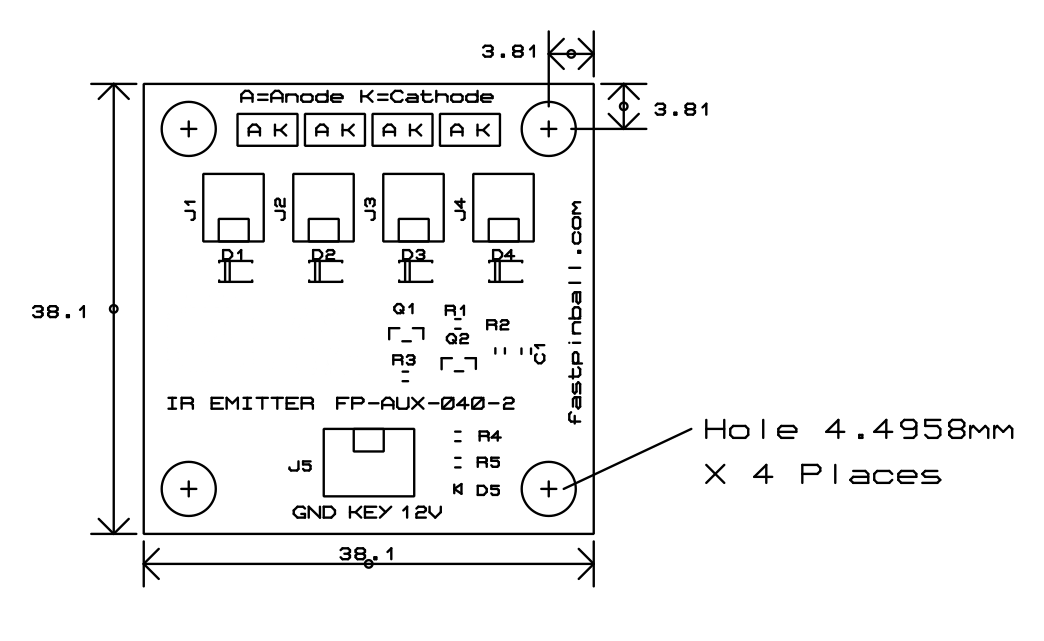 Specifications¶
3-pin, 0.100" header for incoming 12V. Power consumption with 3 LEDs attached is 43mA at 12V.
Wiring Guides¶
Documentation Feedback? Requests? Confused?

Hi! I'm Brian, and I'm responsible for the documentation at FAST Pinball. If you have any feedback, requests, corrections, ideas, or any other thoughts about the docs, please let me know!

You can email me at brian@fastpinball.com. I maintain this site in my spare time, so there might be a week or so delay if you email me.

If you have a more pressing need, reach out to us via Slack, or email Aaron Davis.

Thanks!
N or > jump the next page, P or < for previous, search with S or ?