FAST System 11 Retro Controller¶
Part Number: FP-PFI-0011
This information is preliminary
FAST Retro Platform components are not yet available directly as we focus on our game studio partners releasing commercial conversion kits and new game experiences based on this platform. We will release Retro platform controllers for direct sale in the future.
The FAST System 11 Retro Controller is part of the FAST Retro Platform and used in all System 11 machines.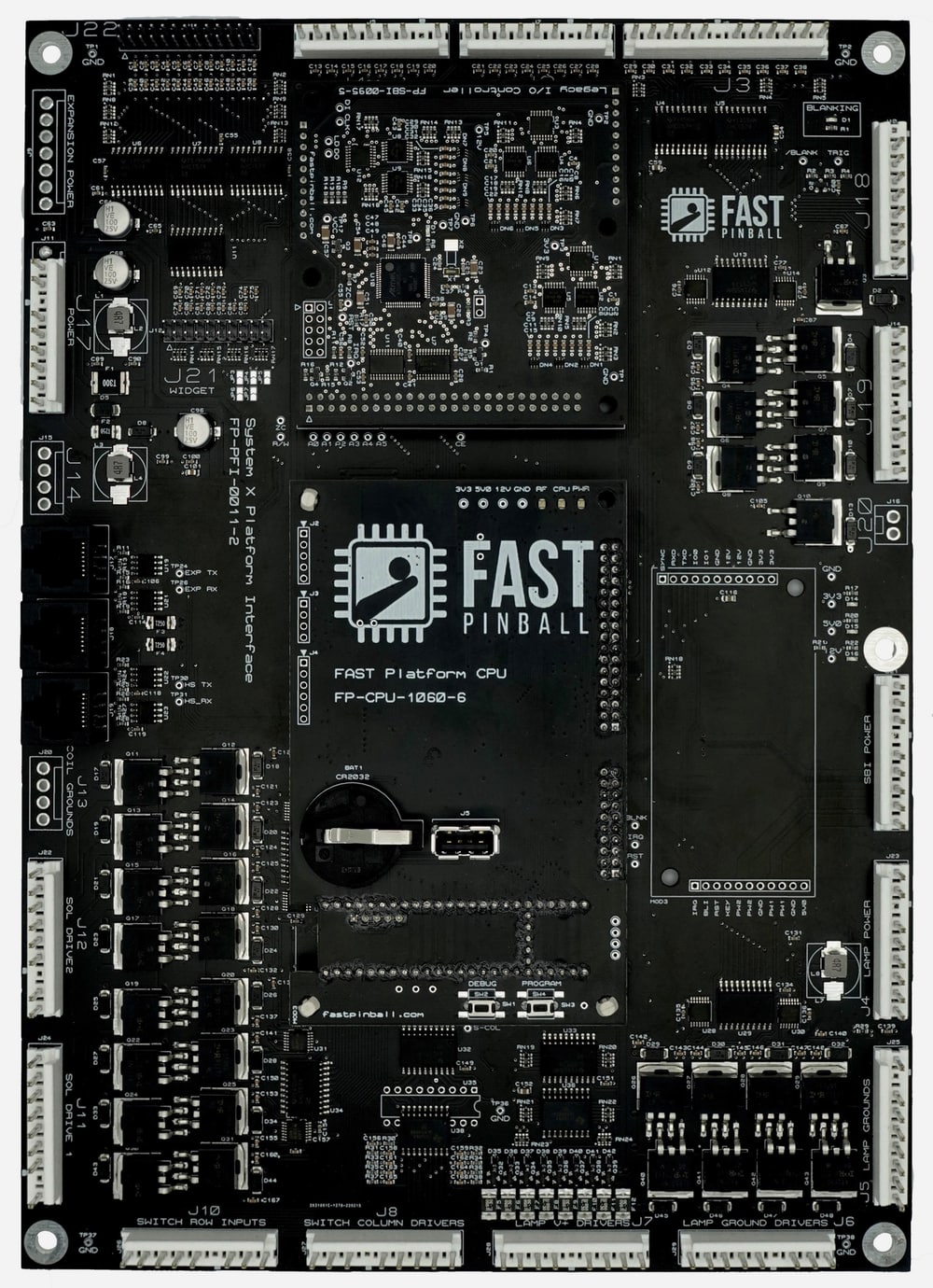 N or > jump the next page, P or < for previous, search with S or ?