FAST WPC-89 Retro Controller¶
Part Number: FP-PFI-0089
This information is preliminary
FAST Retro Platform components are not yet available directly as we focus on our game studio partners releasing commercial conversion kits and new game experiences based on this platform. We will release Retro platform controllers for direct sale in the future.
The FAST WPC-89 Retro Controller is part of the FAST Retro Platform and used in all Bally/Williams WPC and WPC-S machines.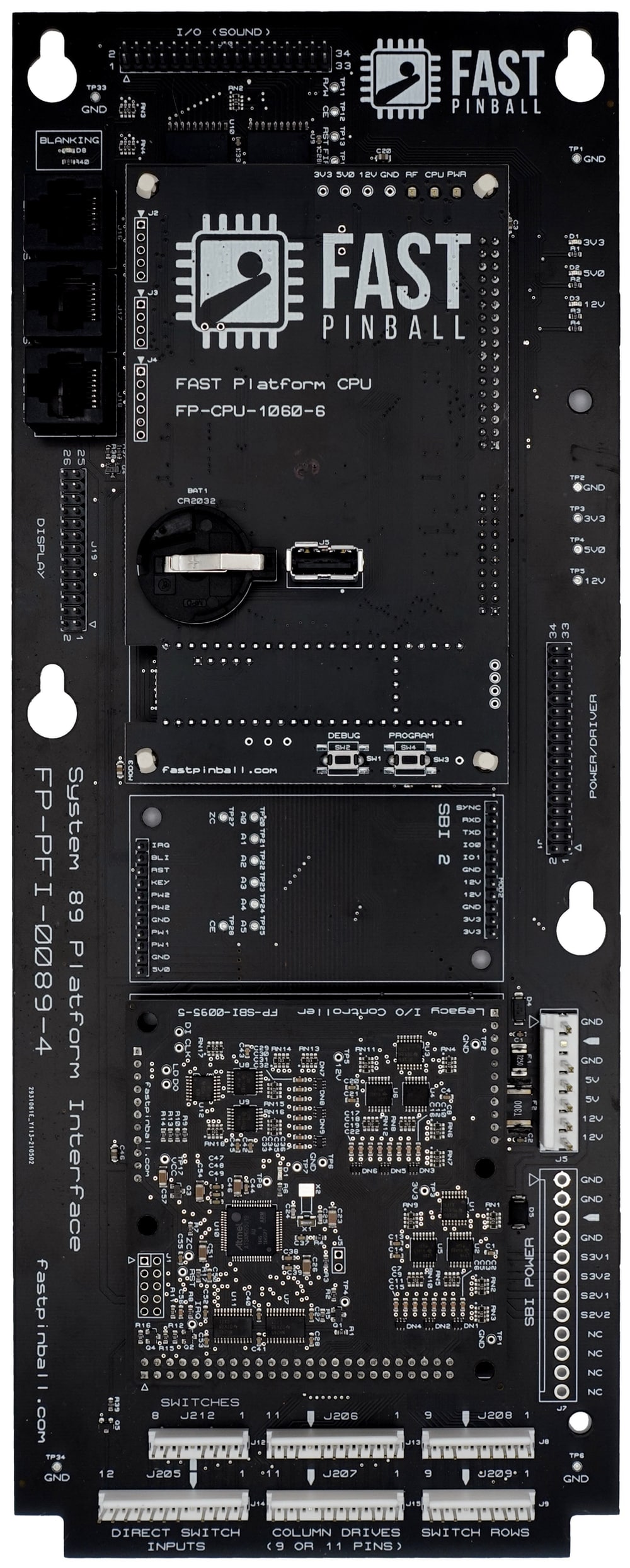 Documentation Feedback? Requests? Confused?

Hi! I'm Brian, and I'm responsible for the documentation at FAST Pinball. If you have any feedback, requests, corrections, ideas, or any other thoughts about the docs, please let me know!

You can email me at brian@fastpinball.com. I maintain this site in my spare time, so there might be a week or so delay if you email me.

If you have a more pressing need, reach out to us via Slack, or email Aaron Davis.

Thanks!
N or > jump the next page, P or < for previous, search with S or ?