FAST Opto Switch Board (Retired)¶
Product Number: FP-AUX-008-1
The FAST Opto Switch Board provides an elegant way to integrate up to 8 opto switches with a FAST I/O board. This board sits between a standard 8-switch input header on a FAST I/O board to essentialy "convert" those inputs to opto inputs. This board provides a header to power the 8 IR emitters as well as a header for the 8 IR detectors.
Features¶
It contains a header which plugs into the standard 8-switch header from a FAST I/O board (plus 12-volt power), and it has a header to power the 8 IR LEDs for the opto senders, as well as 8 inputs for the opto receivers.
Connectors¶
Mechanical Diagram¶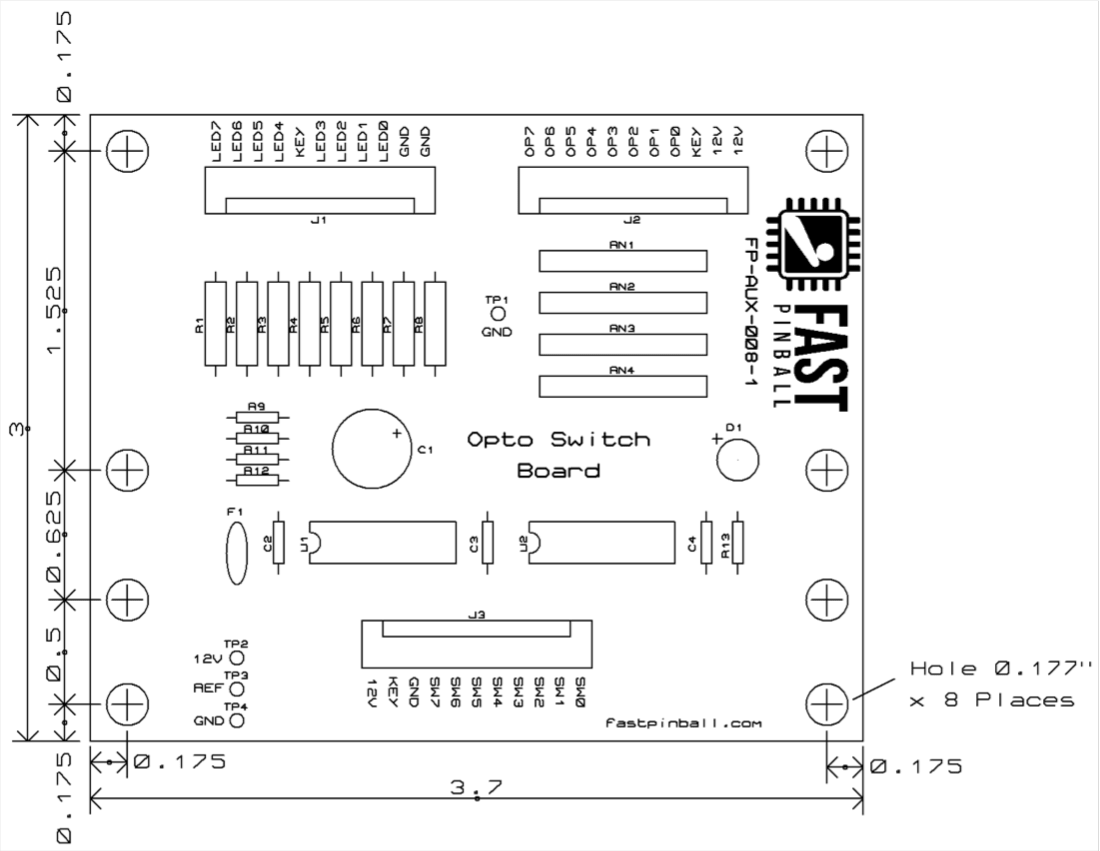 Wiring Guide¶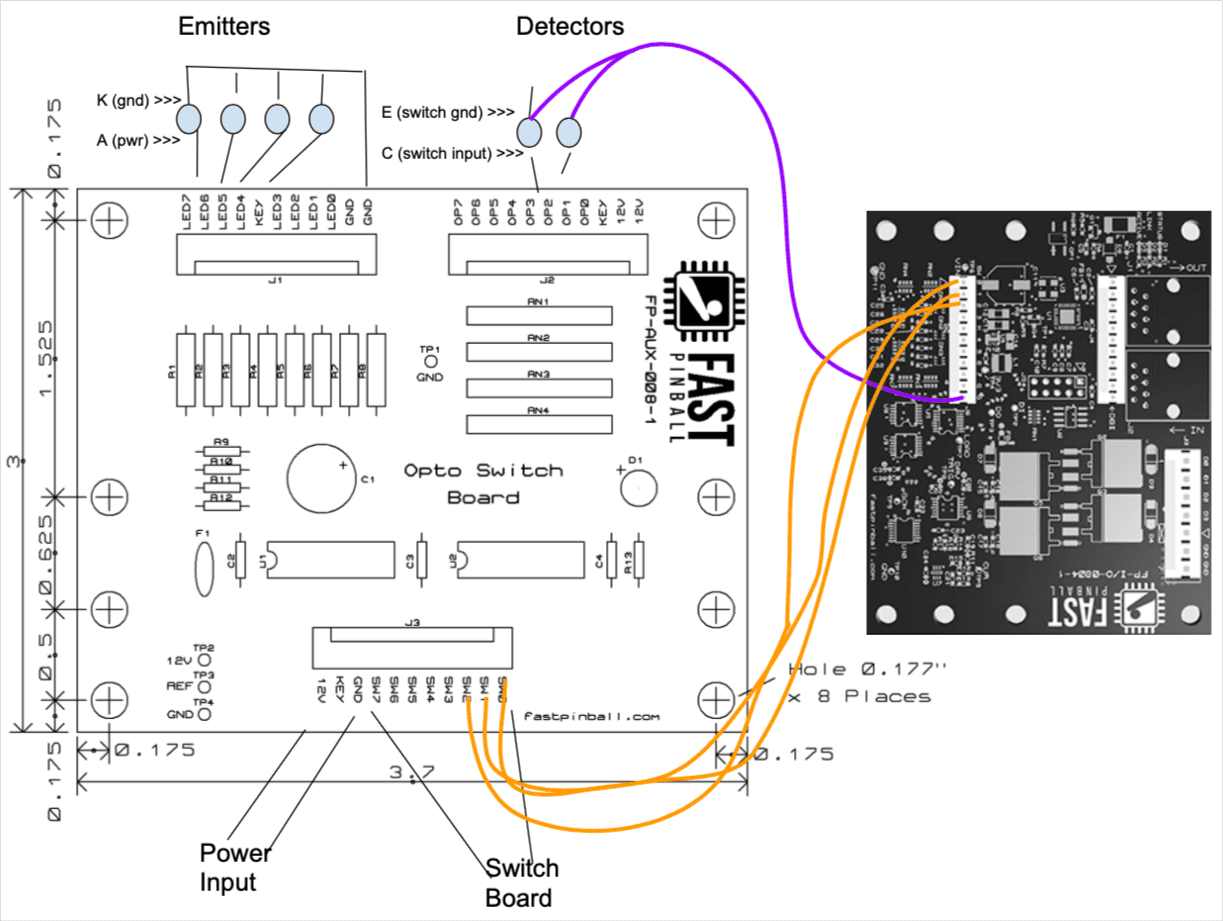 Status LEDs¶
Connector Pinouts¶
Documentation Feedback? Requests? Confused?

Hi! I'm Brian, and I'm responsible for the documentation at FAST Pinball. If you have any feedback, requests, corrections, ideas, or any other thoughts about the docs, please let me know!

You can email me at brian@fastpinball.com. I maintain this site in my spare time, so there might be a week or so delay if you email me.

If you have a more pressing need, reach out to us via Slack, or email Aaron Davis.

Thanks!
N or > jump the next page, P or < for previous, search with S or ?