FAST Pinball: Premium Pinball Machine Control¶
We are FAST Pinball! We make premium electronics that let you make pinball machines, whether you're a home hobbyist, an indie game studio, or a commercial pinball manufacturer. We enable you to build a new machine from scratch, update the code and game play on an existing machine, or "retheme" and old machine into your dream theme. Dive in and see why the FAST Pinball platform is the most performant, reliable, and well-designed pinball control system in the world. (We also have the #bestdocs too!)
---
Our Cabinet I/O controller is now available!¶
We are excited to announce that our Cabinet I/O board is now available for purchase! This is a special purpose I/O board designed for placement in the pinball cabinet itself (typically mounted on the left side near the front of the machine). This board handles I/O for all cabinet switches (flipper buttons, start button, tilt, etc.), as well as the coin door interface, a bill validator or ticket reader, low current drivers for LEDs (for the coin door and lighted buttons), a single high-current driver (typically for a knocker). See the blog post, product page, and wiring guide for details!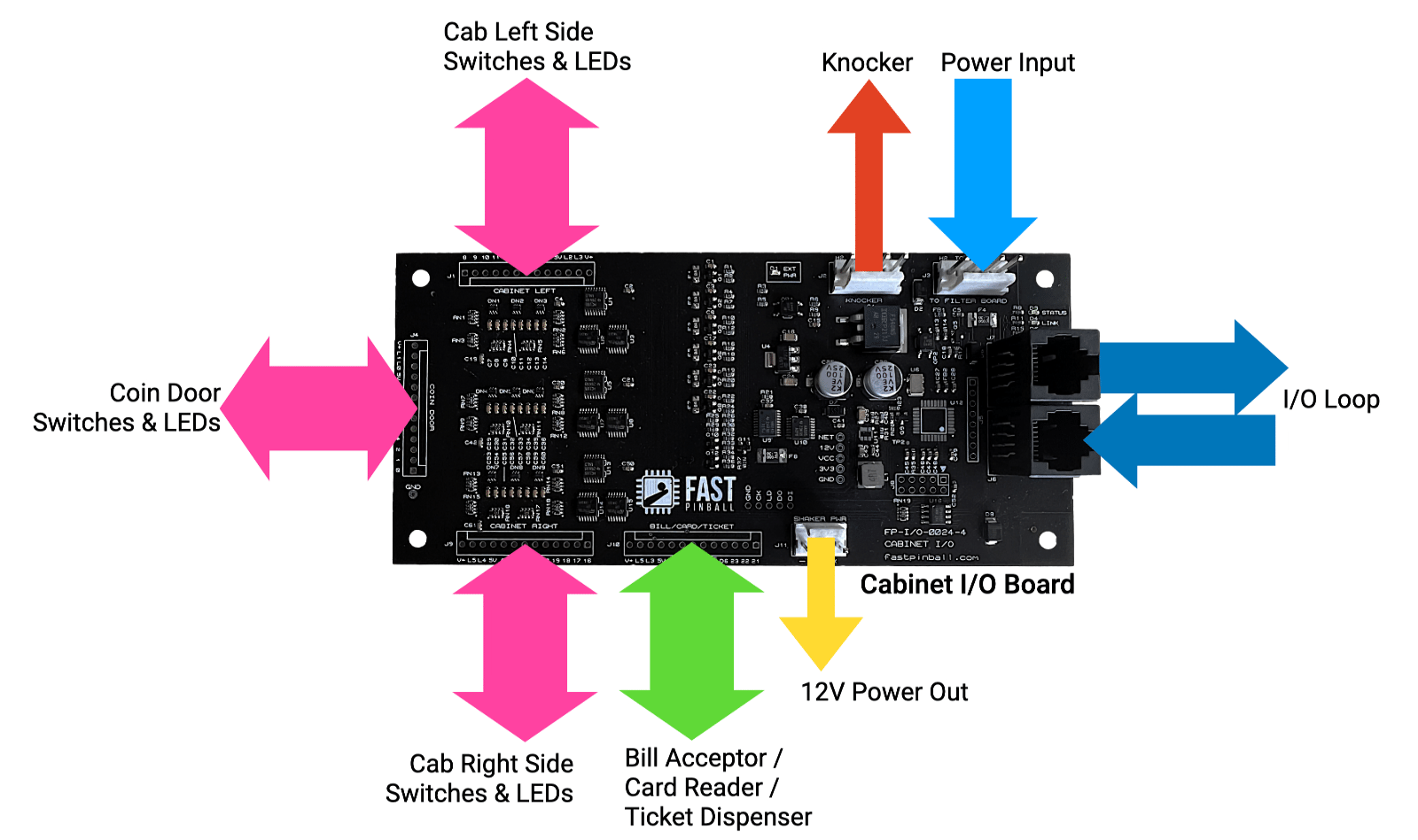 ---
PinDevCon was awesome! THANK-YOU makers!¶
We held the first ever "PinDevCon" event at the Northwest Pinball & Arcade show in Tacoma, Wash. from June 2-4, 2023. It was a blast, with homebrew pinball makers from all over the country coming together to share their projects, learn from each other, and have a great time. We had a PinDevCon theater on the show floor near the FAST Pinball booth and Homebrew Zone where we hosted 14 talks about pinball making. (Those talks are all available as a YouTube playlist.)

PinDevCon was sponsored by FAST Pinball, Planetary Pinball, and CoinTaker.
PinDevCon 2023 Talks¶
---
The FAST Pinball Neuron Controller¶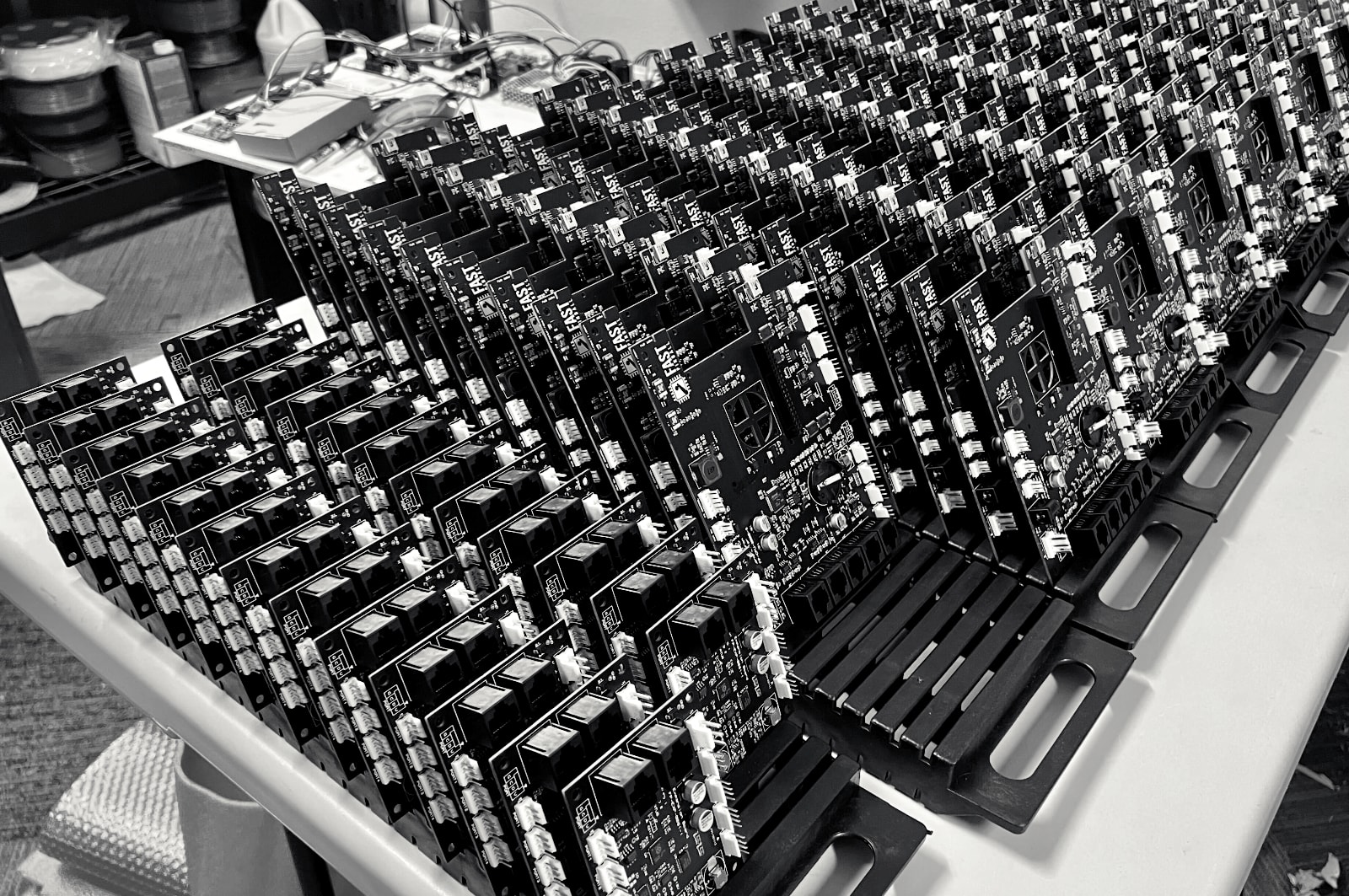 The Neuron Controller is the heart of the FAST Modern Pinball Platform. Designed to work seamlessly with our existing I/O boards and new expansion boards, the Neuron provides integrated machine control, smart power system monitoring, and plenty of expandability to power the world's most demanding pinball projects. Experience its unparalleled performance and reliability, all wrapped in an easy-to-use package, complete with comprehensive documentation and a supportive community, and see why the Neuron is loved by both homebrew and commercial pinball makers around the world!
Our Pinball Platforms¶
See the details of all our products at fastpinball.com/products
Explore our Documentation¶
See all our documentation at fastpinball.com/docs
Stay in Touch!¶