FAST Pinball: Premium Pinball Machine Control¶
We are FAST Pinball! We make premium electronics that let you make pinball machines, whether you're a home hobbyist, an indie game studio, or a commercial pinball manufacturer. We enable you to build a new machine from scratch, update the code and game play on an existing machine, or "retheme" and old machine into your dream theme. Dive in and see why the FAST Pinball platform is the most performant, reliable, and well-designed pinball control system in the world. (We also have the #bestdocs too!)
---
Neuron Controllers are now available!¶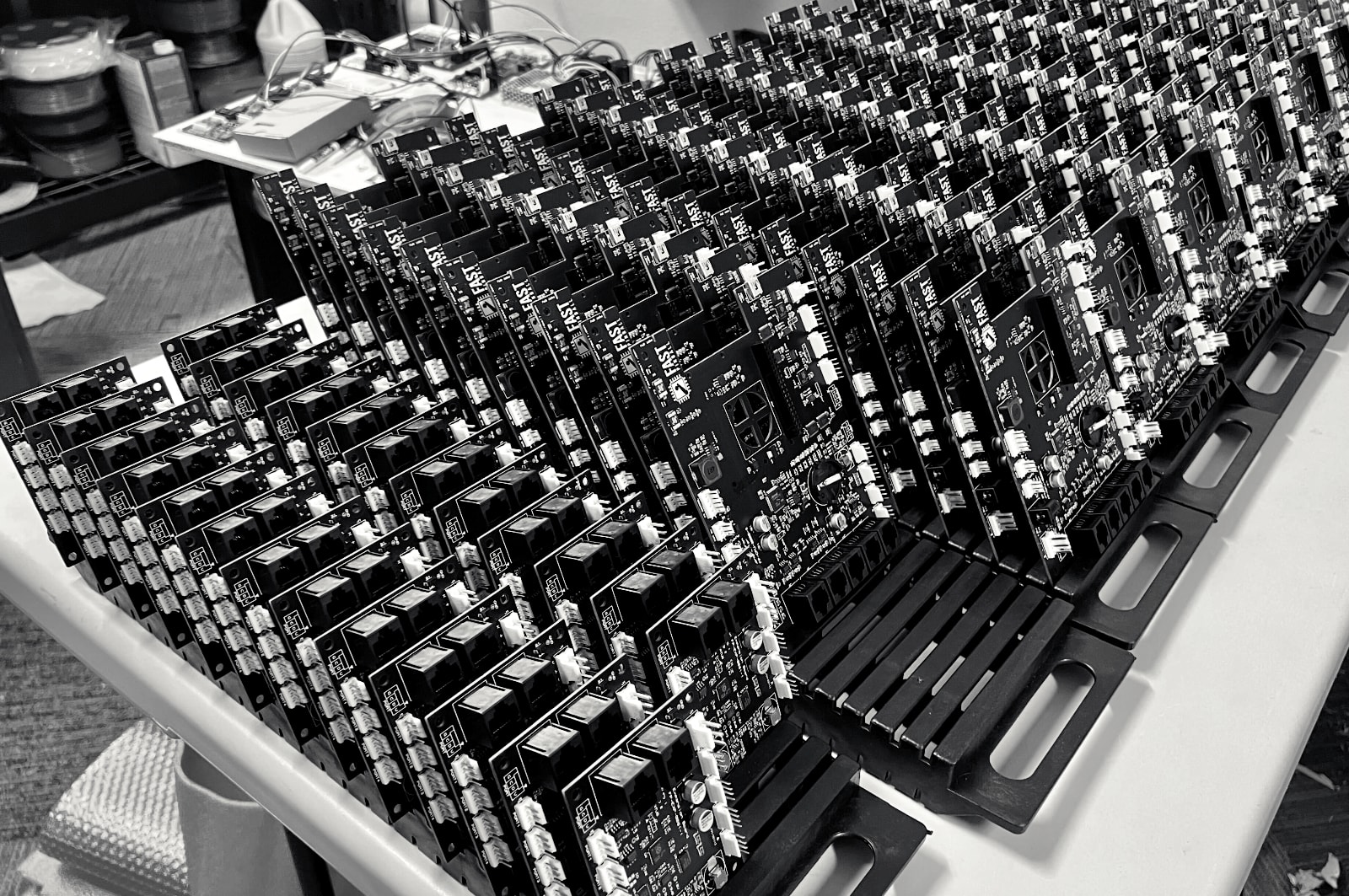 We're happy to announce that our latest generation FAST Neuron Controllers are now in stock and available to the general public. This platform has been available to commercial pinball manufacturing partners for awhile, and now the FAST Neuron platform for your own homebrew pinball project too!
The Pinball Room Interview¶
Steve from The Pinball Room YouTube channel interviewed the four guys from FAST Pinball at the Northwest Pinball & Arcade Show floor this summer. Find out who we are and what we do!
Our Pinball Platforms¶
See the details of all our products at fastpinball.com/products
Explore our Documentation¶
See all our documentation at fastpinball.com/docs
Stay in Touch!¶